We are well into the new year, and many new things are happening at AmeriSpec. We have many reasons to celebrate as well as new things to anticipate. We want to fill you in on what's happening!
Staff Accomplishments and Changes
First of all, we are proud of the staff we have here and are very blessed to have many employees who have stayed with us for the long haul. April 2019 will mark 26 years that the Bloomington office has been in business. Our owner, John Kaiser, shares this anniversary as the company's founder.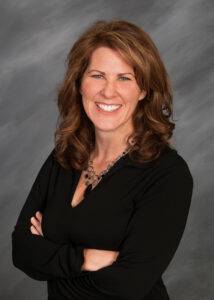 Debbie (Schiller) Danich celebrated 10 years with the company in January. She has grown with the company during her time here and is moving to a new title of operations manager. This title recognizes her role of not only managing the office but all the other responsibilities she manages as well.
Here is a list of the rest of the staff and how long they have been with the company:
Dick Brammer – 25 years in April
Kevin Schick – 17 years in April
Mark Slotvig – 16 years in April
Rob Timm – 15 years in February
Jen Decker – 4 years in March
Bruce Decker – 4 years in July
Kimball Martin – 3 years in February
We also have a new inspector coming on board! Shayne Tweedell is currently going through training to become a certified inspector. He is a United States Marine Corps veteran who owned his own painting and construction company. Shayne, his wife and two children are moving to the Twin Cities from Washington. We look forward to having him on our team.
Inspection Report Update
We are rolling out a new report software this month. Our reports will be re-vamped to be even more user friendly than they already are. John and the crew have been working hard to customize this software for our client's benefit, and they are quite anxious to start using the new features. This software is tied to our corporate office of AmeriSpec, offering additional benefits with that corporate support.
Radon Testing Update
Last but not least, the new year has brought a change regarding radon testing. The Minnesota Department of Health has instituted new licensing requirements for radon measurement professionals. All measurement professionals testing for radon in homes they don't own are required to have a license. To become licensed, individuals must complete a radon training course and pass the exam.
Most of our staff have already become licensed, and the rest will be doing so soon. This is an important change that anyone involved in real estate transactions should be aware of. For more information on licensing for radon professionals, visit the Minnesota Department of Health.
2019 brings many exciting changes for us! As always, we hope you will trust us with any home inspection or radon testing needs you may have in the future, or refer us to a friend in need of our services. If you would like more information on the services we offer, don't hesitate to contact us.