As the housing market exploded into a seller's market, many buyers chose to forgo a home inspection. However, whether you are buying a home or have lived in your home for decades, home inspections provide valuable information that can save you money and protect your loved ones. As home inspection experts, we at AmeriSpec have compiled 5 main reasons to not skip your home inspection.
1. You might miss some major issues
Specifically, when buying a home, forgoing a home inspection is never a good plan. By choosing to skip a home inspection, you are potentially missing important information about:
Leaky pipes
Outdated circuit breakers
Structural issues
Damaged roofing
Hidden mold
Foundation issues
And more
However, a home inspection from AmeriSpec will catch all of those issues and more – allowing you to make a more informed decision prior to buying a home. Even if you already own your home, a home inspection can help you catch issues that may have gotten worse since your initial home inspection.
2. 40% of Minnesota homes test high for radon and need mitigation
In Minnesota, 80% of counties are rated High Radon zones. This, on average, leaves two out of five homes with a high enough radon level to post a significant risk to the health of the occupants. However, a home inspection from AmeriSpec, and specifically radon testing, can minimize your risk and ensure that mitigation is done as early as possible.
When buying a house this is especially important as many homebuyers will require that the seller install a radon mitigation system as a condition of the sale – this can save the homebuyer thousands of dollars installing one themselves.
3. You could get stuck with costly repairs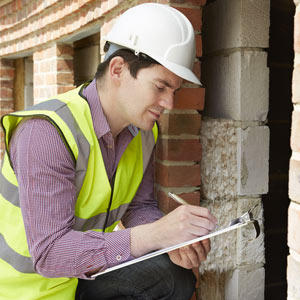 Tying in with reason #1, whether you are buying a new home or completing a regular home inspection for the home you already own, home inspections can save you from having to complete costly repairs. For the current homeowner, a home inspection can make sure that issues are on your radar long before they become bad enough for repairs to be too costly. Catching issues early is imperative to keeping your home safe and saving you money.
For homebuyers, a home inspection can alert you to issues you may not have found on your own during walk throughs. These issues can sometimes be more costly to repair than the house may be worth, allowing you to understand the full picture prior to signing a contract and buying a house.
4. You lose a great negotiating tool for home buying
When buying a house, major issues can impact negotiations. Whether the seller is required to handle some of the repairs prior to the home closing for the sale to go through or the seller agrees to a lower price to allow the buyer a budget to repair the issues – there are often deals that can be made, but only if you are aware of the issues in the house you are looking to buy.
5. You miss a chance to protect your home and loved ones
Finally, one of the biggest reasons not to skip a home inspection is that you miss out on a chance to protect your home and your loved ones. While some issues are more of an inconvenience, problems such as high radon levels can directly impact the health and well-being of anyone living in the house. A home inspection allows you to combat any major issues before they impact the health of your loved ones.
In addition, a home inspection can shed light on things that may not be an issue yet but will only become one over time. Often problems like this are cheaper to fix early on and can protect your home from further damage.
Are you ready to schedule your home inspection? Give AmeriSpec a call today at 952-854-5110 or contact us to learn more about what we can do for you!