HOME INSPECTION BLOOMINGTON
Amerispec® Home Inspections
When you are in the process of purchasing a home, one of the most important parts of that process is the home inspection. A home inspection can tell you what areas of the home are problematic or might become problematic, and the inspection report can help you reach a decision about whether or not to buy the house. We can help with your home inspection in Bloomington or the surrounding areas, and our house and property inspectors are some of the best in the home inspection business.
From the roof to the foundation and everything in between, our detail-oriented home inspector will take a close and careful look at the home. From there, you will be able to make an educated and informed decision about the house and property.
Some of the aspects our home inspection service will look at include:
Roof, attic and crawl space
Exterior and interior walls
Basement and foundation
Chimney and fireplace
Doors and windows
Appliances, electrical services and HVAC systems
Plumbing components and system
Room by room review
And much more!
Just give us a call to get on our home inspection schedule. Our reputation precedes us, and we are known as one of the best house and property inspectors in the state of Minnesota.
Working with Our Home Inspection Service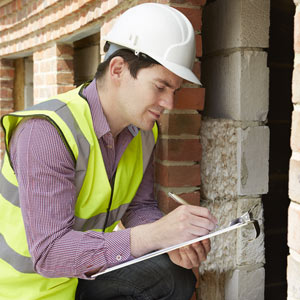 When you hire us for a home inspection, we encourage you to join the inspector during the actual inspection process. That way, you can see firsthand what the inspector is seeing, and you can ask any questions you have along the way. While the home inspector cannot tell you one way or the other if he or she thinks you should buy the house, you will get a full and very detailed report about the home inspector's findings.
Not only do we offer home inspections, but we also offer professional and certified radon testing and thermal imaging. These two other services are excellent for homeowners who have concerns about radon or if there are problems with the home's electrical system, mold issues and much more.
Call AmeriSpec Home Inspection Service today to find out more about our home inspection services and to get on our schedule!
Home Inspection and More
Do you need a home inspection in Bloomington or the surrounding areas? Call AmeriSpec Home Inspection Service at 952-854-5110, or you can Contact Us.