Home Inspection Company Minnetonka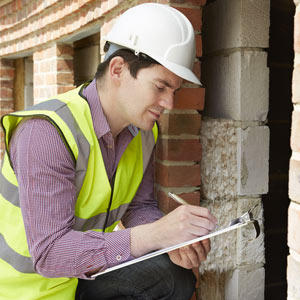 Buying a house is a big deal. For most people, this is the biggest purchase they will ever make. So, it's not something to be taken lightly. You want to be sure you know what to expect with a future home. That's why home inspections are so important. It provides key information to help you make a wise decision regarding the purchase and provides valuable information if you end up buying the property.
When having a house inspected, you want to make sure you hire a home inspection company you can trust. AmeriSpec of Bloomington has been in business since 1993, and we have performed more than 70,000 inspections. We have experienced inspectors ready to assist with your home purchase decision.
If you need a home inspection company in Minnetonka, give AmeriSpec a try. We can work with your schedule and will provide a thorough inspection and report so you will have all the information you need to move forward.
Reasons to Choose our Home Inspection Company
AmeriSpec is a leading home inspection brand in North America. The umbrella company was incorporated in 1987 and began offering franchises in 1988. More than 180 independently owned and operated franchises conduct more than 80,000 professional inspections annually in the United States and Canada. The company follows the standards and practices of the American Society of Home Inspectors.
Our AmeriSpec franchise in Minnesota has the backing of the larger corporation, which provides continued training and certifications. Our team of home inspectors each have a minimum of 14 years experience, so you can trust you will have an experienced and professional inspector.
We strongly encourage clients to join us for the home inspection so we can explain what we are checking and answer any questions they may have. At the end of the inspection we create a report that shows the 400 plus items we inspected and all findings or concerns.
AmeriSpec Home Inspection strives to help our clients understand as much about the home's current condition as possible. Many clients learn valuable information on how to properly maintain a house through the inspection. To hear what some of our clients have to say about our services, read our customer testimonials.
Whatever you do, don't skip the home inspection when purchasing a house! It's an important step that can help you know whether to back out of the deal, move forward or negotiate price. Just be sure you go with a reputable home inspection company.
Home Inspection for Minnetonka
If you are looking for a professional home inspection company in Minnetonka, call AmeriSpec Home Inspection Service at 952-854-5110, or you can Contact Us. We will be happy to work with you!