Home Inspection Company St Paul
Amerispec® Home Inspections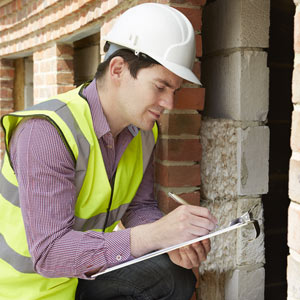 If you are looking for a home inspection company near St Paul, call AmeriSpec Home Inspection Service. We are a group of professional home inspectors, and we can thoroughly inspect your home or the home you are thinking about buying. If you are a real estate agent, we are happy to assist you and your clients during the buying process too.
Give us a call to learn more about our home inspection services and all we have to offer. Here are just a few examples of what we look at when we come to the property:
Floors and ceilings
Roof and foundation
Plumbing and electrical systems
Chimney and fireplace
Doors and windows
Appliances
HVAC (heating and cooling) systems
Attic, basement and any crawl spaces
And much more!
After our home inspector is done with the inspection, you will receive a comprehensive report that details everything that was found during the inspection.
While we cannot directly advise you one way or the other about if you should buy the house, our findings and subsequent report will help you make the best decision.
We encourage the home buyer to accompany our home inspector during the inspection. That way, you can see firsthand what the home inspector sees, and you will have a chance to ask questions throughout the entire inspection process.
Professional Home Inspection Company
AmeriSpec Home Inspection Service has performed thousands upon thousands of home inspections through the years. Countless homeowners and would-be homeowners have used our services, and we have plenty of happy customers to back up our claim that we are an excellent home inspection company.
When you are thinking about buying a particular house, there are a lot of aspects to consider. But one of the most important is to know for sure what kind of shape the house is in. After all, you don't want to go through the buying and moving processes only to find out there are a lot of unseen problems with your new house!
That is why we do what we do. We want to make sure people like you know all you need to know about the house you are thinking of buying. We want you to make a fully informed decision.
St Paul Home Inspection Company
Do you want to learn more about our home inspection company serving St Paul and the surrounding areas? Call AmeriSpec Home Inspection Service at 952-854-5110 or Contact Us.
Ready to get started? Call today! (952) 854-5110