Burnsville Home Inspection Service

When in the market for a new home, you can experience a lot of stress with information coming from every angle. One of the best ways to cut through all of the static is with a professional home inspection. A home inspection is one of the single most vital parts of the process. It provides clear, honest and vital information needed for this huge decision. And as the trusted home inspection service serving the Burnsville area, we have helped countless home buyers and real estate agents like you determine the type of shape the house is in.
Give us a call to set up an appointment with our
home inspection service and we can send one of our professional home
inspectors to the property you are thinking of purchasing. He or she
will come out and perform a 400-point inspection. The inspection will
cover: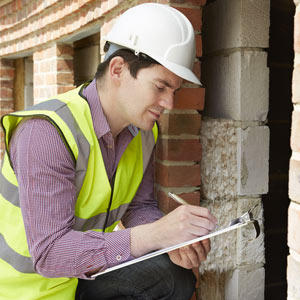 Electrical
Doors and windows
Chimney
Plumbing
Walls and ceilings
Roofing and foundation
Appliances
HVAC
Basement, attic and crawl spaces
And more
We are thorough in our inspections because we know
how important the inspection is for the entire home buying process.
And, once the inspection is complete you will receive a detailed
report that will show all of our findings so you can be fully
informed about your big purchase.
More About Our Home Inspection Service
Our award-winning home inspection service has
helped thousands of home buyers with the home inspection process
since 1993. With incredible attention to detail our home inspectors
will assist you in making the best possible informed decision for you
and your family. We take our jobs seriously and it is our number one
priority to get you the information you need.
While our home inspection service cannot tell you
whether or not to buy a mom, the detailed report can help you make a
more informed decision. As the potential buyer, we encourage you to
attend the home inspection so that you can ask questions about the
house, the property and our inspector's conclusions.
Call AmeriSpec today to learn more about our home
inspection service and how we can help you. We will be happy to take
the time to answer any questions you have, address any concerns you
might have and get you on our schedule as soon as possible.
Burnsville Home Inspection Service

Do you want to learn more about our home inspection service serving Burnsville? Call us at AmeriSpec Home Inspection at 952-854-5110, or you can Contact Us.