Home Inspection Service Wayzata
VA home inspection is arguably the most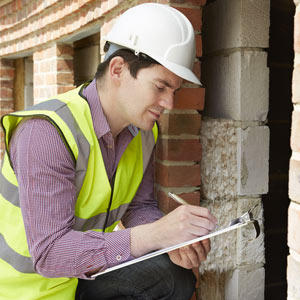 important of all parts in the home buying process. An open and detail-seeking eye will be cast towards the house itself: do issues exist with the plumbing system or any of the appliances? What about windows or the sliding glass doors? Pretty much anything that you can think of that relates to a home being in tip-top shape will be at the fore of the inspection process. As a home inspection service near Wayzata, Amerispec has assisted so many of you and yours in the effort to determine what type of shape the house you wish to purchase is in.
Call us now to schedule an appointment with our home inspection service. We will send out a professional home inspector to the would-be property to carry out a 400-point inspection.
Our home inspection service will look at:
Appliances
Basement, attic and crawl spaces
HVAC, electrical and plumbing systems

Walls, ceilings
Roof, foundation
And more!
In calling our home inspection service, you are in effect opening the floodgates to a wealth of home inspection service knowledge and action that will be carried out by an award-winning company that does right by you, the homebuyer. Once the inspection is completed, you will land a detailed report (with color pictures) that will show illustrate anything unsightly that we have come across.
A home inspector cannot tell you whether buying the house in question is the right thing to do or not. The detailed report that you will be provided with can and will. Being that we encourage you to attend any home inspection that we would carry out on your behalf, your golden opportunity to ask questions is during the inspection itself. The home inspector will neutrally share all troublesome findings with you.
Professional Home Inspection Service
For over two decades, our award-winning home inspection service has assisted quite a few home buyers in their pursuit of buying their dream home. As such, we aim to make sure that our home inspections are as thorough and complete as is possible. We simply want you to be able to make best, most-informed decision for you and your family.
Give our home inspection service a call to learn more and to get on our schedule as soon as possible! We will be happy to take the time to answer any questions you have, and we will be sure to address any concerns you might have as well.
Call AmeriSpec today to learn more!
Wayzata Home Inspection Service
Do you want to learn more about our home inspection service near Wayzata? Call us at AmeriSpec Home Inspection at 952-854-5110, or you can Contact Us.