Wayzata Area Home Inspection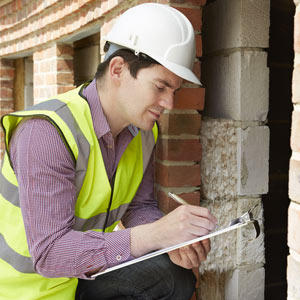 When in the process of purchasing or selling a home, a necessary step to include is the inspection. A home inspection can tell you what areas of the home are problematic or might become problematic, and the inspection report can help you reach a decision about the house. We are the experts in home inspection for Wayzata and the surrounding areas, and our house and property inspectors are some of the best in the home inspection business.
From the basement to the roof and everything in
between, our detail-oriented home inspector will take a close and
careful look at the home. From there, you will be able to make an
educated and informed decision about the house and property.
Our home inspectors can come to the home you are
thinking about buying and perform an inspection of more than 400
items. This includes both inside and outside of the house. All of our
inspectors adhere to the American Society of Home Inspectors (ASHI)
standards. Some of the points our home inspection service will look
at include:
Basement and foundation
Chimney and fireplace
Doors and windows
Appliances, electrical services and HVAC
systems
Roof, attic and crawl space
Exterior and interior walls
Plumbing components and system
Room by room review
And more
Contact us as soon as possible so we can tell you
more and set up a time for a home inspector to come out. We know you
will be very satisfied with our home inspection services.
Professional Home Inspection
We are the professionals you can trust for your
next home inspection. Since 1993, our award-winning home inspection
service has helped thousands through the home inspection process. We
have performed more than 55,000 home inspections since we opened over
20 years ago, and we have an excellent track record for providing
thorough and detailed home inspection reports on homes of all shapes
and sizes.
While the home inspector cannot tell you one way
or the other if he or she thinks you should buy the house, you will
get a full and very detailed report about the home inspector's
findings.
Whatever reason you are hiring us for a home
inspection, we have got you covered! Call our home inspection service
and we can tell you more about all that you can expect from your
inspection.
Contact Us about Home Inspection
Do you want more information about home inspection in Wayzata? Call us at AmeriSpec Home Inspection Service at 952-854-5110, or you can Contact Us.