Home Inspector Burnsville
Are you looking for a trusted, dependable and thorough home inspector in Burnsville? Call on the experts at AmeriSpec Home Inspection Services. We are a team of seasoned, professional property and home inspectors who are ready to help the next time you need a home inspection. We help home buyers, real estate agents, home sellers and others by providing top-of-the-line home inspections, radon testing, thermal imaging and more.
For any home inspection, it is important you hire a home inspector you can trust. Our home inspector will perform a 400-point home and property inspection and will outline all of his or her findings in a detailed home inspection report, complete with digital photos printed on-site. This report will also include a seasonal maintenance checklist and other interesting information.
And, we welcome you to join our home inspector during the inspection process. This is a great way for you to see the house firsthand, to ask questions and to see if there are any issues with the house and the rest of the property. While we can't tell you whether or not to buy a home, we can help you make a more informed decision about it.
Give us a call so we can tell you more and set up a time for a home inspector to come out. We know you will be very satisfied with our home inspection services.
More About Our Home Inspector
Why choose AmeriSpec as your home inspector? Throughout our years in business, AmeriSpec Home Inspection Service has successfully completed thousands of home inspections. Our home inspector will come to the property and assess many different aspects of the house including: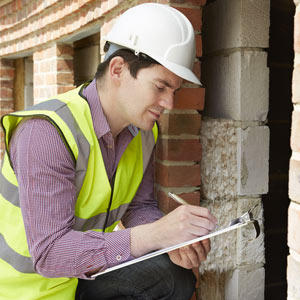 Roofs
Chimneys
Floors
Foundation
Attic
Plumbing, electrical and HVAC systems
Crawl spaces
Windows
Doors
Appliances
Room by room assessment
And more
And these are just some of the areas our home inspector will take a look at. Buying a house is the biggest investment you might ever make so you want to be sure that you know everything there is to know about the house you want to buy.
Give us a call today and we can answer any questions you have about our home inspector and the home inspection process.
Burnsville Home Inspector
Are you interested in hiring a home inspector in Burnsville? Call AmeriSpec Home Inspection Service at 952-854-5110 or Contact Us.