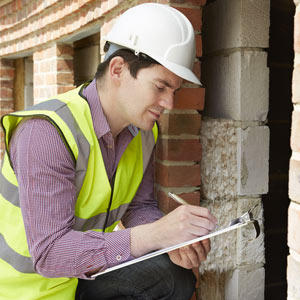 Home Inspector Lakeville
When you are getting ready to buy a home, you want to be sure the home you plan to purchase is in good repair and safe for your family. That's why you should hire AmeriSpec Home Inspection Service. We are a home inspector in Lakeville and beyond, and we will do a detailed and thorough evaluation of the home and its property to ensure it is structurally sound and that everything is working as it should.
Our home inspector will look at more than 400 items in and out of the home and provide you with a detailed report about his or her findings. From there, you can make an informed decision about whether or not to buy the home. After all, a new house is the biggest investment most of us will make in our lifetime. So you should be sure you are spending your hard-earned money wisely.
What Our Home Inspector Looks For
Our home inspector will look at:
The home's foundation, roof, basement, interior and exterior walls, chimney and more
The home's appliances and plumbing
The home's heating and/or air conditioning units
The home's electrical systems
Plus, the home inspector will do a detailed room-by-room review and will also take a close look at the home's attic and crawl space.
You can rest easy knowing our home inspector's eagle eyes will take note of everything and will include it in his or her report to you. And that way, you can rest easy knowing you made a wise decision about whether or not to purchase the home and surrounding property.
Schedule Our Home Inspector
For more information on a home inspector in Lakeville and to get on our schedule, call AmeriSpec Home Inspection Service at 952-854-5110 or Contact Us.