Home Inspector Minnetonka
Getting ready to buy a home? It is important you are sure the home you plan to purchase is in good condition, safe for your family and worth your investment. That's why you should always have a home inspection performed before you go ahead and buy. While a home inspector can't tell you whether or not to buy a home, he or she can give you the information you need to make an informed decision.
For any home inspection, it is important you hire a home inspector you can trust. That is why you should hire AmeriSpec Home Inspection Service. We are a home inspector for Minnetonka and beyond and we will do a detailed and thorough evaluation of the home and its property.
Our home inspector will come to the property and will walk through it and perform a detailed and thorough inspection. We welcome the home buyer to join our home inspector during the inspection process. This is a great way for the buyer to see the house firsthand, to ask questions and to see if there are any issues with the house and the rest of the property.
Before you buy contact the expert home inspector for Minnetonka, AmeriSpec! We can give you the thorough home inspection you want and deserve.
What Our Home Inspector Covers
Every single one of our home inspectors are fully trained in the best and most current practices in home inspection. When an AmeriSpec home inspector comes to the house you want to buy, 400 items both inside and outside of the home will be checked. A few of the key areas that will be checked include: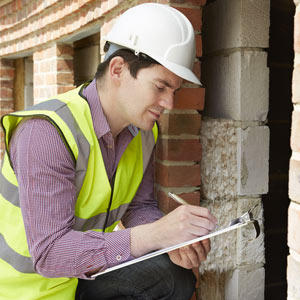 Crawl space and attic
Walls (interior and exterior
Chimney
Foundation
Roof
Doors and windows
Plumbing and electrical systems
HVAC system and appliances
Appliances
Room by room review
And more
And these are just some of the areas our home inspector will take a look at. And, after the home inspector has completed the inspection you will receive a detailed report about the house and property that will detail the home inspector's findings. You will also receive a seasonal maintenance checklist and a do-it-yourself home repair manual.
So don't skip the most important step in buying a home! Contact a home inspector at AmeriSpec today!
Hire a Home Inspector
If you are interested in hiring a home inspector in Minnetonka, call AmeriSpec Home Inspection Service at 952-854-5110, or you can Contact Us.