Home Inspector Wayzata
When you need a licensed professional home inspector in Wayzata, call AmeriSpec Home Inspection Service. One of our thorough home inspectors can come to the property and perform a detailed inspection that includes more than 400 items inside and outside of the home.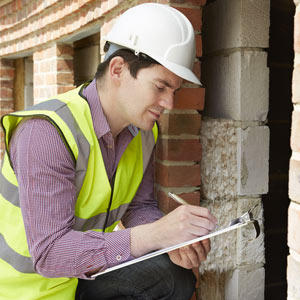 Our home inspector will look at several key areas and factors, including:
Structural components like the roof, foundation, attic, basement, walls, chimney and fireplace (if any) and more
HVAC, electrical and plumbing systems
Appliances, what condition they are in and how well they work
And much more!
We invite you to join our home inspector during his or her visit. That way, you can ask questions and the home inspector can show you anything that needs your attention.
After our home inspector leaves, you will get a detailed AmeriSpec Report™. It will tell you everything you need to know about the condition of the home and property. It also includes a seasonal maintenance checklist that offers tips and suggestions on how to keep your home in tip-top shape no matter what time of year it is.
The report is easy to reference and easy to understand. And if there is any part of it that you do not get, you can call us with any further questions you have.
After all, we want you to make the best and most informed decision when it comes to purchasing a new home. A new home is usually the biggest purchase that anyone makes in their lives, so you want to be sure you are making a good investment.
AmeriSpec Home Inspector
A home inspector from AmeriSpec has plenty of experience, not to mention the knowledge, background and attention to detail that a professional home inspector should have.
AmeriSpec has been in this area since 1993, and we have performed countless home inspections through the years. We are known for being detail-oriented, and we make sure that all of our home inspectors have the right tools and know-how to perform accurate home inspections.
We also offer other services like radon testing and thermal imaging to give you even more peace of mind about your home.
Call us to learn more and to get on our schedule as soon as possible!
Professional Home Inspector
For more information on a home inspector in Wayzata and to get on our schedule, call AmeriSpec Home Inspection Service at 952-854-5110.