Property Inspection Company Chanhassen
At AmeriSpec Home Inspection Service, we know firsthand just how stressful it can be when buying a new home. There is a lot of paperwork and other documentation to wade through, not to mention worrying about closing costs and more. It can also be stressful to find a professional and licensed property inspection company near Chanhassen.
After all, a new home is probably the biggest investment you will ever make in your life. You want to be sure that the house and property you are thinking of purchasing is in good shape. And if it is not, you want to know what the problems are so you can make an informed decision.
A property inspection company like ours can assist you in reaching the right decision for you and your family. One of our home inspectors can come to the property and take a thorough and detailed look at all areas of the house and property, including:
Attics and crawlspaces
Roof, basement and foundation
All walls: interior and exterior
Room by room review
Chimney and fireplace

Doors and windows
Electrical and plumbing systems
Heating and cooling systems
Appliances
And much more!
Give us a call to learn more about our property inspection company and all we can do for you.
Professional Property Inspection Company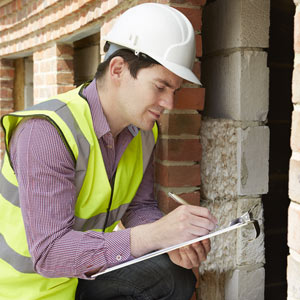 During the home inspection, we ask that you be present, if possible, so your home inspector can talk to you about what they find during the inspection process. You can ask any questions you have along the way, and you can trust that you will get fair and impartial answers.
You will also get a chance to see key parts of the house and property firsthand. That can give you a better understanding of the house and a better understanding of the report that we will give you when the inspection is complete.
While our home inspector cannot directly advise you about your purchase one way or the other, our detailed AmeriSpec™ Report will tell you exactly what we found during the home inspection. You can refer back to this report any time you need to.
Give our property inspection company a call today to schedule an appointment or to learn more!
Learn More about Our Property Inspection Company
If you would like to learn more about hiring a property inspection company near Chanhassen, call AmeriSpec Home Inspection Service at 952-854-5110, or you can Contact Us.