Property Inspector Burnsville
Are you planning on buying or selling a property? As you may know, one of the most important steps in the process is hiring a property inspector. Burnsville area residents trust AmeriSpec Home Inspectors for all of their inspection needs; boasting a team of professional home and property inspectors always ready to help. We assist home buyers, home sellers, real estate agents and more by providing top-notch property inspections, radon testing and more.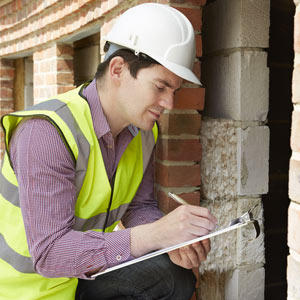 Our role as a professional property inspector is to thoroughly and carefully inspect the and property and then report back on our findings. Armed with this information, the buyer can then make an informed decision about whether or not to continue with the buying process or to seek out another property.
While our property inspector cannot tell you one way or another whether or not you should buy the house or business, their report will have all of the details about the house and property that you, the buyer, should know.
Contact us to make an appointment and we will be happy to tell you more about our services and everything we have to offer.
Hiring a Property Inspector from AmeriSpec
When it comes to choosing a property inspector, you can depend on the experts at AmeriSpec. Since purchasing a new property can be one of the biggest investment you'll ever make, you want to be sure that you know everything there is to know about it. Our property inspector will come out and walk through it and perform a detailed and thorough inspection.
During an inspection, our property inspector will perform a 400-point home and property inspection, outline all of their findings in a detailed home inspection report and provide photos. We cover every end of the property from the attic to the chimneys to crawl spaces, plumbing, electric and all the way down to the foundation.
Your property inspector will not advise you either way on whether or not to pursue the purchase of a home. Rather, your property inspection report will provide you with enough data to allow you to make an informed decision.
Give us a call and a property inspector from AmeriSpec; we have the right experience and expertise to inspect the house, answer your questions and give you the peace of mind you deserve. Each of our property inspectors are certified and trained to meet the highest industry standards. We provide our property inspectors with the finest education in our line of work by combining classroom instruction with hands-on technical training in our state-of-the-art facility.
Contact Our Property Inspector
Are you interested in hiring a property inspector in Burnsville? Call AmeriSpec Home Inspection Service at 952-854-5110 or Contact Us.