Minneapolis Property Inspector
Buying or selling a home or property? Then you are likely in the market for a quality, trusted property inspector in Minneapolis. And, you have come to the right place. AmeriSpec is a property inspector serving the Twin Cities and the surrounding areas and our team of professional inspectors are ready to provide you with an inspection you can trust. We help home buyers, home sellers, real estate agents and more by providing top-notch property inspections, radon testing and thermal imaging.
Our role as a professional property inspector is to thoroughly and carefully inspect the house and property and then report back on our findings. Armed with this information, the house buyer can make an informed decision about whether or not to continue with the buying process or to back out and look for another property.
While our property inspector cannot tell you one way or another whether or not you should buy the house, the property inspector's report will have all of the details about the house and property that you, the buyer, should know.
Give us a call to make an appointment, and we will be happy to tell you more about our services and everything we have to offer.
A Property Inspector from AmeriSpec
When it comes to choosing a property inspector, you can depend on the experts at AmeriSpec. Buying a house is the biggest investment that most people will ever make. You want to be sure that you know everything there is to know about the property you intend to buy. Our property inspector will come out and walk through it and perform a detailed and thorough inspection.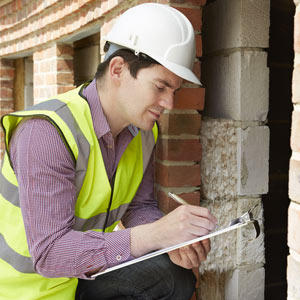 Our property inspector will perform a 400-point inspection and look at the following:
Doors, ceilings, floors and windows
Chimneys
Roof and foundation
Plumbing, electrical, heating and cooling, etc.
Attic and crawl spaces
Appliances included in the sale, if any
And more
Our property inspector has the right experience and expertise to inspect the house, answer your questions and give you the peace of mind you deserve. We have performed tens of thousands of inspections and each of our property inspectors have years of experience and thousands of inspections performed. All of our inspectors are trained and certified to meet the highest industry standards. Call AmeriSpec today to find out more and to schedule an appointment!
Contact Our Property Inspector
Are you interested in hiring a property inspector in Minneapolis? Call AmeriSpec Home Inspection Service at 952-854-5110 or Contact Us.