Minnetonka Property Inspector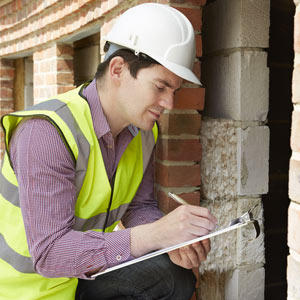 Are you looking to find a trusted, dependable property inspector in Minnetonka or the neighboring areas? Contact the experts at AmeriSpec Home Inspection Service. Boasting a team of professional home and property inspectors, we are always ready to help whenever you need a property inspection. We assist home buyers, home sellers and real estate agents by providing the very best in property inspections, radon testing and thermal imaging.
When you hire AmeriSpec, our property inspector will perform a 400-point home and property inspection you can depend on. We will outline all of their findings in a detailed home inspection report, with color digital photos printed on-site! This report will also include a seasonal maintenance checklist and other interesting information.

The home buyer is encouraged to join the property inspector at the inspection. This is a great time for the buyer to learn more about the property and to ask questions. The inspection usually takes a few hours, depending on the size of the house.
Give us a call so we can tell you more and set up a time for a home inspector to come out. We know you will be satisfied with our property inspection services.
A Property Inspector from AmeriSpec
We take our jobs seriously. Our role as a professional property inspector is to thoroughly and carefully inspect the house and property and then report back on our findings. Armed with this information, the house buyer can make an informed decision about whether or not to continue with the buying process or to back out and look for another property.
That is why each and every one of our property inspectors are certified and trained to meet the highest industry standards. We offer our property inspectors the finest education in our line of work by combining classroom instruction with hands-on technical training in our state-of-the-art facility. A typical property inspector from AmeriSpec will go through technical training classes throughout the year to become educated on all matters relating to the inspection services we offer.
Over our years in business, since 1993, we have performed tens of thousands of inspections and each of our property inspectors have years of experience and thousands of inspections performed.
So to hire some of the best in the business, contact the experts at AmeriSpec to schedule an appointment today!
Contact Our Property Inspector
Are you interested in hiring a property inspector in Minnetonka? Call AmeriSpec Home Inspection Service at 952-854-5110 or Contact Us.