Home Inspection Company Twin Cities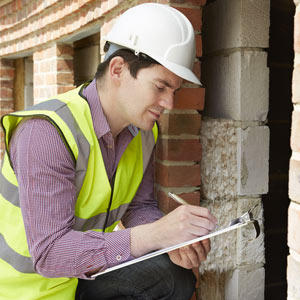 If you are buying or selling a home then you must be aware the inspection is one of the most important steps in the process. As a home inspection company serving the Twin Cities area, we have helped countless people like you who need professional house and property inspection they can trust. When in the process of buying a new home you want to make sure you know exactly what you are getting yourself into. A home inspector from AmeriSpec can make you aware of any issues or repairs your home-to-be may need so that you can go into your home buy with all of the necessary information. As a professional home inspection company we strive to not only provide you with a thorough home inspection but also peace of mind before your big purchase.
When you hire us, we will work to understand as
much as possible about your potential home's condition. That is why
we strongly encourage clients to join us for the home inspection so
we can explain what we are checking and answer any questions they may
have. At the end of the inspection we create a report that shows the
400 plus items we inspected and all findings or concerns.
Are you ready to schedule a thorough home
inspection? Contact our home inspection company to learn more about
it and to get on our schedule.
More About Our Home Inspection Company
AmeriSpec is one of the leading home inspection
brands in North America. The umbrella company was incorporated in
1987 and began offering franchises in 1988. More than 180
independently owned and operated franchises conduct more than 80,000
professional inspections annually in the United States and Canada.
AmeriSpec follows the standards and practices of the American Society
of Home Inspectors.
Our AmeriSpec franchise in Minnesota has the
backing of the larger corporation, which provides continued training
and certifications. Our team of home inspectors each have a minimum
of 14 years experience, so you can trust you will have an experienced
and professional inspector.
When you hire us, one of our detailed home
inspectors will take a close and careful look at the home, helping
you make an educated and informed guess about the house and property.
Some of the areas our home inspection company will take a look at
include:
Plumbing
Chimney and fireplace
Basement and foundation
Roof, attic and crawl spaces
Exterior and interior walls
Doors and windows
Room-by-room review
And more
Contact Our Home Inspection Company
If you are looking for a professional home inspection company in the Twin Cities, call AmeriSpec Home Inspection Service at 952-854-5110, or you can Contact Us.