Home Inspection Company Woodbury
In the market for a new home? Have you recently put your home up on the market? Then a home inspection is likely in your near future. An inspection can help give important insights to the prospective buyer and seller alike. However, it is essential to enlist the help of a trusted, local and dependable home inspection company. Woodbury residents have entrusted all of their home inspections needs to local AmeriSpec Home Inspection for decades and we are here to provide you with the information you need for a smooth purchasing or selling experience.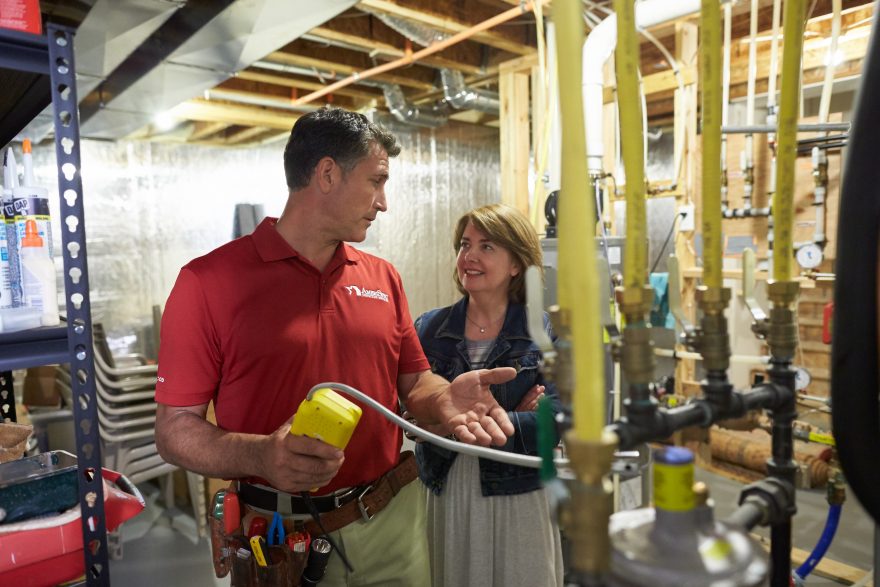 When you hire our home inspection company, a home inspector from AmeriSpec can let you know of any issues or repairs your home-to-be may need so that you can go into your home buy with all of the necessary information. With our 400 point evaluation, we will cover a wide variety of areas including the ceilings and floors, chimneys and fireplaces, doors and windows, appliances and HVAC, plumbing, electric and more.
We encourage the home buyer to accompany our home inspector during the inspection. That way, you can see firsthand what the home inspector sees, and you will have a chance to ask questions throughout the entire inspection process. After our the inspection is complete, you will receive a comprehensive report that details everything that was found during the inspection. While we cannot directly advise you one way or the other about if you should buy the house, our findings and subsequent report will help you make the best decision.
Ready to learn more about how our home inspection company can work for you? Call us today and we can get you on our schedule!
About Our Home Inspection Company
AmeriSpec has been the trusted name in home inspectors for the Twin Cities since 1993, with tens of thousands of inspections performed. All of our inspectors have over 12 years experience in the field. Our home inspection company's reputation precedes us, and we are known as one of the best house and property inspectors in the state of Minnesota. We are proud to offer high-quality property inspection by some of the most talented inspectors in the business.
And, did you know that AmeriSpec is one of the leading home inspection brands in North America? The umbrella company was incorporated in 1987 and began offering franchises in 1988. More than 180 independently owned and operated franchises conduct more than 80,000 professional inspections annually in the United States and Canada. AmeriSpec follows the standards and practices of the American Society of Home Inspectors.
Call AmeriSpec Home Inspection Service today to find out more about our home inspection company and all of the services we offer.
Contact Our Woodbury Home Inspection Company
Are you interested in learning more about our home inspection company serving Woodbury and the surrounding areas? Call us at AmeriSpec Home Inspection Service at 952-854-5110, or you can Contact Us.