Home Inspection Lakeville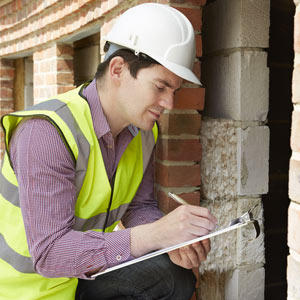 Buying a new home? Congratulations are in order! But first, have you scheduled your home inspection? This is an important step in the home buying process that should never go ignored. With a home inspection for your new Lakeville home you can find out what kind of condition the home is in before you buy. While we can't tell you whether or not to buy a home, a home inspection is there to help you make an informed decision on whether or not to move forward with the purchase.
A new house is one the biggest investment you will ever make, so it is important you get all the facts about your potential new property. We can send an inspector to the property and they will perform a detailed and thorough home inspection for you. And, after your home inspection is complete, you will get a report detailing all of the inspector's findings. The report is easy to reference and includes everything the inspector noted about the home and any potential issues.
From roof to the foundation and everything in between, our detailed home inspection will provide a close and careful look at the home. Just give us a call to get on our home inspection schedule. We are known as one of the best house and property inspectors in the state of Minnesota!
Our Home Inspection Services
We have been a trusted name in home inspection services, radon testing and thermal imaging since 1993. In fact, our home inspection covers a wide variety of areas, including:
Basement and foundation
Chimney and fireplace
Doors and windows
Appliances, electrical services and HVAC systems
Roof, attic and crawl space
Exterior and interior walls
Plumbing components and system
Room by room review
And more
And these are just some of the areas our home inspection will cover. You can expect your home inspection to take several hours, but that is because we want to be sure we inspect every nook and cranny of the house, as well as any systems like electrical.
Call AmeriSpec Home Inspection Service today to find out more about our home inspection services and to get on our schedule. We have performed more than 55,000 home inspections and we have an excellent track record for providing thorough and detailed home inspection reports.
Contact Us about a Home Inspection
Do you need a home inspection in Lakeville or the surrounding areas? Call AmeriSpec Home Inspection Service at 952-854-5110, or you can Contact Us.