Home Inspection Company Lakeville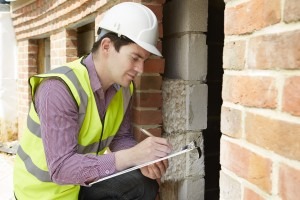 Buying or selling a home? One of the most important steps in the process is most definitely the home inspection. As a home inspection company serving Lakeville and the surrounding areas, we have helped countless people like you who need a professional house and property inspector they can trust. When in the process of buying a new home you want to make sure you know exactly what you are getting yourself into. A home inspector from AmeriSpec can make you aware of any issues or repairs your home-to-be may need so that you can go into your home buy with all of the necessary information. As a professional home inspection company we strive to not only provide you with a quality, thorough home inspection but also peace of mind.
When
you hire us, one of our professional home inspectors will come to the
property and examine more than 400 items, both inside and outside of
the house. We will cover a wide variety of areas of the home
including the ceilings and floors, roof and foundation, attics and
crawl spaces, chimneys and fireplaces, doors and windows, appliances
and HVAC, plumbing, electric and more.
After
our home inspector is done with the inspection, you will receive a
comprehensive report that details everything that was found during
the inspection. While we cannot directly advise you one way or the
other about if you should buy the house, our findings and subsequent
report will help you make the best decision.
Are
you ready to schedule a thorough home inspection? Contact our home
inspection company to learn more about it and to get on our schedule.
Our Professional Home Inspection Company
Our
home inspection company has been in business for many years,
providing our community with the professional, high quality home
inspections it needs. We have helped countless home buyers, home
sellers and real estate agents get accurate and comprehensive home
and property inspections.
We
are the home inspection company you can depend on! We want to make
sure people like you know all you need to know about the house you
are thinking of buying. We want you to make a fully informed
decision.
We
encourage the home buyer to accompany our home inspector during the
inspection. That way, you can see firsthand what the home inspector
sees, and you will have a chance to ask questions throughout the
entire inspection process.
Contact Our Lakeville Home Inspection Company
Are you interested in learning more about our home inspection company serving Lakeville and the surrounding areas? Call us at AmeriSpec Home Inspection Service at 952-854-5110, or you can Contact Us.