Home Inspection Burnsville
Amerispec® Home Inspections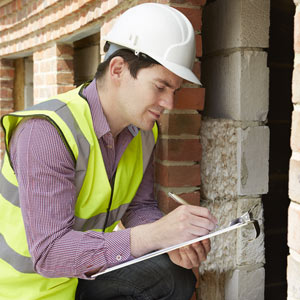 A new house is probably the biggest investment you will ever make, so you want to be sure that the property you are thinking of buying is in good shape. And if it is not, then it is important you know exactly what the issues are so you can make an informed decision on whether or not to follow through with the purchase. So when you need a home inspection in Burnsville, you should call professional house inspectors you can trust. Call the experts at AmeriSpec Home Inspection Service.
We can send a home inspector to the property and they will perform a detailed and thorough inspection of the house. We encourage you to be present during the inspection so you can get your questions answered during the process and so the inspector can point out various aspects of the home to you, as well as any potential issues that might need to be addressed.
Call us to find out more. We can answer any questions you have about a home inspection and all it entails.
After your home inspection is complete, you will get a report detailing all of the inspector's findings. The report is easy to reference and includes everything the inspector noted about the home and any potential issues.
While your home inspector cannot tell you one way or the other if you should buy the house, they can tell you about any problems with the property and, from there, you can make an educated decision about buying the house.
Professional Home Inspection
Since 1993, we have been a trusted name in home inspection services and in the other services we provide: radon testing and thermal imaging.
We have performed more than 55,000 home inspections since we opened over 20 years ago, and we have an excellent track record for providing thorough and detailed home inspection reports on homes of all shapes and sizes.
You can expect your home inspection to take several hours, but that is because we want to be sure we inspect every nook and cranny of the house, as well as any systems like plumbing and electrical. We also look at other aspects of the property too, like appliances and more.
Call us to find out why we are one of the most reliable home inspection companies in this area. We can answer any questions you have and put you on our schedule as soon as possible.
Home Inspection and More
Do you want more information on getting a home inspection in Burnsville? Call AmeriSpec Home Inspection Service at 952-854-5110, or you can Contact Us.
Ready to get started? Call today! (952) 854-5110