Home Inspection Service Eden Prairie
When it comes to buying a new home, home inspection is one of the single most vital parts of the process. If you are looking for a home inspection service near Eden Prairie, look no further than Amerispec. The home inspection will uncover the hidden within the house itself:
Does the central air work?
Does the carpeting need to be replaced?
Do the items stay frozen in the freezer?
Are there any problems with the structural integrity of the roof?

Is the foundation crumbling? Is there a big sink hole underneath?
Does the basement take in rain water?
Are there bats in the attic, rats in the walls?
These questions and more are answered during the inspection process. As a home inspection service near Eden Prairie, we have helped thousands of home buyers and real estate agents alike determine the type of shape a house is in.
Give us a call to set up an appointment with our home inspection service. We will send one of our professional home inspectors to the property you are thinking of purchasing. The inspector will visit the property to perform a 400-point inspection.
The inspection will look at:
Roof and foundation
Walls and ceilings
HVAC, electrical and plumbing systems

Appliances
Basement, attic and crawl spaces
And more!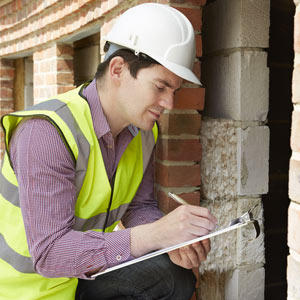 Call our home inspection service, we will tell you more about our home inspections and all that you can expect. Once the inspection is complete, you will receive a very detailed report (with color pictures) that will show you what we came up with.
Our home inspector cannot tell you whether to buy the home or not, but the detailed report we will help you make an informed decision. As the potential buyer, you may attend the home inspection so that you can ask questions about the house, the property and our inspector's conclusions.
Professional Home Inspection Service
Since 1993, our award-winning home inspection service has helped thousands of home buyers with the home inspection process. With incredible attention to detail our home inspectors will assist you in making the best possible informed decision for you and your family.
Give our home inspection service a call to learn more and to get on our schedule as soon as possible! We will be happy to take the time to answer any questions you have, and we will be sure to address any concerns you might have as well.
Call AmeriSpec today to learn more!
Eden Prairie Home Inspection Service
Do you want to learn more about our home inspection service near Eden Prairie? Call us at AmeriSpec Home Inspection at 952-854-5110, or you can Contact Us.